Don't Forget To Eat

–
BLOG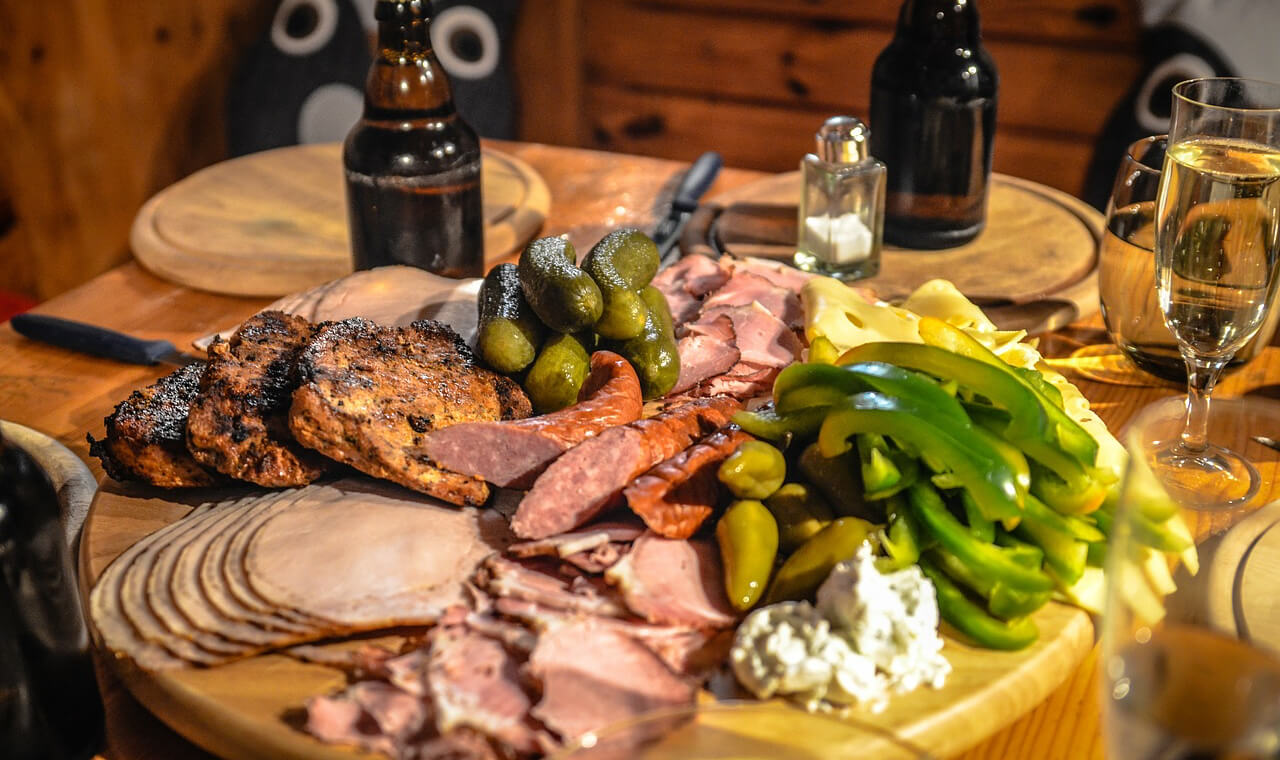 But wait!
Random Blogger Man, how could we forget to eat?
Doesn't make much sense.
Well, you're right, but there's eating, and then there's Eating. With a capital. To suggest the second one is better. We will be talking about the second one.
One of the things that makes me a very lucky man, outside of my beautiful family and oversized backyard stuffed with grills, is that every now and then (I think more often than the Mrs would like) I get to jump in the car, or hop on a plane and head off to different part of the country/world for one reason or another. I used to travel a lot more than I do now, and much to my regret today, I didn't take advantage of the dozens and dozens of cities I traveled to in my trade show Pitchman days. And by taking advantage, I, of course, mean, Eat. Not eat (the capital, remember?). I look back on how many great meals and experiences I missed. I look down to see how much more I should skip soon! Hehehehe. Just kidding. But honestly, whenever I have heard people talk about a 'mis spent youth', or 'so much time lost', I guess I can relate, although not in the ominous, depressing tone it's usually set in. Instead, I mean the time I could have gone to Rosebuds while at a sportsman show in Chicago, or some amazing BBQ the times I was in St. Louis…or Texas, or the Carolinas!! I mean Geez!!! I look what I do now for a living, and look at the fact that in a 2-month span in my early 30's I ended up in the meccas of good ole' US of A BBQ joints. But instead of diving into the whole sauce, no sauce…rub, no rub debate, I think instead, for the most part, I grabbed a microwave burger at 7-11 on my way home from the show every night. In the morning, I'm pretty sure most days consisted of whatever remarkably over-processed stuff was offered for free at whatever hotel I stayed at, or a Mc Something for breakfast. Whatever I could grab from a booth at whatever State Fair or Home Show I was working at for lunch. And that was it. Not ribs, or brisket, or pulled pork. Nope. Must have driven past a dozen of those places to get to my burger, gently microwaved for exactly 3 minutes. Nicely steamed in slow release chemicals from the plastic bag it lived in. Yummmm! I never even bothered to so much as a stop on the side of the road in New Mexico for an authentic taco experience. Nothing. 7-11. McDonald's. Hotel free stuff. Shame on me.
Well, I'm happy to say that all that has changed now 
 And I attribute the turn around to good ole TV! I got hooked on the food network a number of years ago before I ended up in this crazy TV Pitchman world, and I remember when all the 'destination' food shows started to spring up everywhere. Diner, Drive-Ins and Dive's….You Gotta Eat Here….One of Rachel Rays 12 shows….they were everywhere. I had just started my career in the kitchen at HSN around the same time. I remember watching all these shows and thinking, HEY! I've been to that town!! I remember one of the first places I made a point to get to one of the joints I saw on TV was a tiny little 8 seater dinner in Sacramento, CA called Denny's. Not the Grand Slam, saddest place ever to eat Christmas dinner Denny's, but a tiny little local place not big enough for anyone's lawyers to notice I suppose. I remember a pancake featured on Man Vs Food, and thought yeah man….lets give it a shot. It opened at 7 and I was told to line up by 630 if you want a chance to eat before 9! So being the early riser I am, I was there just before 6. I wasn't first in line, but I wasn't 9th either!! Seriously. 8 Seats. When the door opened 2 magazines later I filed in and took my seat. One long counter. 8 stools, and a flat top griddle no bigger than the one I am currently working with to demonstrate on HSN later this year. About 36inches. That was it. 1 person cooking and 1 person taking orders and smoking cigarettes. It was awesome. Like, really awesome. I my order was taken 5th or 6th, so I had a chance to see the first few orders come up. I think the rule in the place was at no time was the metal of the griddle allowed to be seen through the amount of food being cooked. Giant food! Pancakes the size of hubcaps (the 'mini' covered a whole plate. Bacon cut like a small steak. The chatter. The smell. the Sound. The banter between the regulars and cook. It was so fantastic! From that bellyache forward, I never, ever forget to Eat. With a capital. And I guess that's my advice. As soon as you leave your bubble….that circle full of places you know and can count on. Your reliable spots. It could be the old faithful for a family meal. The little hole in the wall that you've been going to for years. The fast food drive through that gets the job done, or your favorite for date night. Those are all fine! But as soon as you get that chance to get outta dodge, make sure you make a promise to yourself to have at least a few meals in places you've never heard of. Taste what makes where you are famous!! You in Philly? Get your butt down to holiest of cheesesteak places! Gino's And Pats. In LA? Gotta try the Hollywood Cafe's red velvet pancakes! NY? Pizza!! Chicago? Portillas!! See a gas station with tables and a big smoker out back? Well, you've struck gold there!! I promise you….there a no good stories from a 7-11 at 7:20PM watching your 'bacon' 'cheese' 'burger' having its molecules boiled in a cleaned once a day industrial microwave. None. But I sure remember every Rib I've ever had under a tent with friends and locals in every city I've ever been in! I remember the chicken and waffles at Hash House A Go-Go. I remember Lombardi's Pizza in NYC. I remember the food trucks in Austin. I remember the shrimp cocktail at Harbor 60 in Toronto. I remember the Lobster Supper on Prince Edward Island. I remember the Cafe Au Lait with 2 small chocolate truffles for breakfast every morning in Madrid. I am making up for lost time!! Not a traveller?? Pretend you are! There are places in the city you are in right now that someone on the other side of the country, or world can't wait to get to and try!! They've been planning for it. They've been excited about it for a year!! Find that place and
Don't forget to Eat.