Register for Marc's new Give-Away Challenge!
It's the season for outdoor cooking and I'm giving away... 10 prizes.
1st Prize: GMG LEDGE Pellet Smoker
5 copies of my new cookbook, "Easy Electric Smoker Cookbook"
4 Sets of MotG Seasonings
Please watch the video and see the rules for the Give-Away below.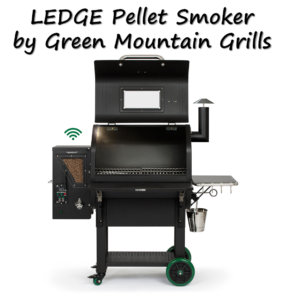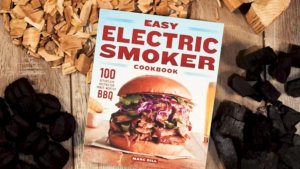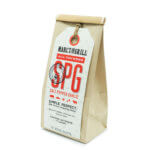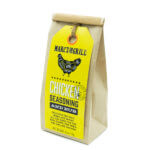 To watch this Challenge Video on YouTube, CLICK ON THE TITLE ↓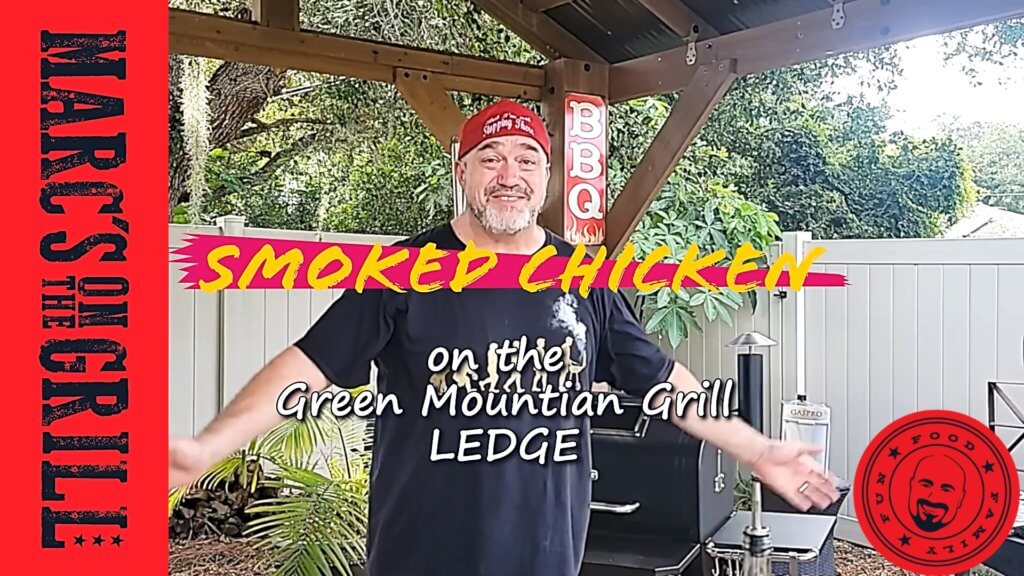 INSTRUCTIONS
:
Register your name and email, then answer the 5 questions before 7:00 PM(EST) on July 28, 2021
Each answer has to have at least three letters. Please type in the words, not numbers! (For example, don't enter "8", instead write "eight".)
PLEASE USE ONLY ONE LINE PER ANSWER
If you submit the answers, you get a chance to win one of the 10 prizes mentioned above, featuring...
Green Mountain Grills - LEDGE Pellet Smoker Features:
Our new Prime grills just got even better with the same great Prime features PLUS a collapsible front shelf, interior grill light, rotisserie enabled mounting and stronger reinforced grates. Our Prime models are built even smarter and stronger. 12V direct power design provides better temp control, greater pellet fuel economy and faster startups! With micro-adjustment capability in the variable-speed fan and auger motor, you can maintain more consistent grill temps. With the grill and pellet view windows you can keep an eye on your food without letting your smoke escape and monitor your pellet supply. With a 13.5" peaked lid and 458 sq. in. of grill space this workhorse can cook anything from a dozen racks of ribs to a small whole hog and monitor multiple food temps with dual meat probes. Control and monitor your grill from your couch or on-the-go with GMG Smart Control. Adjust your smoke and grill temp from 150°F to 550°F with 5° increment control. Adjust and monitor your food temp from your phone with the GMG App. Grill smarter, eat better!
MotG May 2021 Give-Away – Rules and Regulations
From 5 PM EST on July 19, 2021 and closes at 7:00 PM EST on July 28, 2021.
Contest opens at 5:00PM EST on July 19, 2021 and closes at 7:00 PM EDT on July 28, 2120.
To enter and be eligible to win, entrants must be a legal resident of any of the United State of America's continental 48 states and be eighteen years of age or older. Employees and the parents, siblings and children, and persons domiciled with an employee of Marc's on the Grill, LLC and any other organizations, media or businesses, who assist or aid in the contest are ineligible to enter.
No purchase is necessary. Limit of one (1) entry per person per contest.
The 1st Prize is awarded with one (1) Green Mountain Grill Ledge Pellet Smoker.  Additional prizes are awarded with five (5) copies of the "Easy Electric Smoker Cookbook" and four (4) sets MotG Seasonings and Rubs.  Marc's on the Grill, LLC is not responsible for lost or stolen prizes.
The potential winners will be randomly drawn from all eligible entries received on-line on MarcsOnTheGrill.com at approximately 7:30 PM EST on July 30, 2021 These entries, on-line only, are restricted to one (1) entry per participant. The selected entrants must first answer five (5) questions related to a Marc's on the Grill video, based on a web-page form on www.MarcsOnTheGrill.com.  Before being awarded a prize potential winners will be required to sign and return by July 29, 2021 by email or instant messenger, a full release and indemnity form stating that he/she has read and understood the Contest Rules and Regulations, grants all consents required, and authorizes Marc's on the Grill, LLC to broadcast, publish and disseminate his/her name, city of residence, photograph, likeness, sobriquet and voice, in connection with any promotion or publicity, and/or for general news, entertainment and information purposes at no additional compensation to the potential winners, beyond the awarding of or participation in the prizes.
If for any reason, one of the Prize entrants (or his or her parent or legal guardian) cannot be reached by email within three (3) days, he/she will forfeit the prize and contest officials reserve the right, but not the obligation, to draw another entry.
The prizes are non-transferable or convertible to cash. Contest winners will be mailed the prize by a registered carrier.  The winners will be sent tracking information for the delivery.  Once in the hands of the carrier, Marc's on the Grill, LLC is not responsible for the prizes being damaged, stolen or otherwise missing.
Personal information provided on the entry form (name and email address) will be used by Marc's on the Grill, LLC to administer the contest. Certain information provided (such as postal codes and age) will also be aggregated by the Marketing Director of Marc's on the Grill, LLC or designate to provide market data, but will not be identifiable by individual.
By registering, participants agree to receive product related notifications from Marc's on the Grill, LLC and promotional partners.
This contest is subject to all applicable federal, state and municipal laws.
By entering, all contestants release and agree to hold harmless Marcs on the Grill, LLC, any equipment manufacturer, retailer or agency operating with Marc's on the Grill, LLC, any of their respective directors, officers, partners, employees and agents of all such parties and any prize suppliers (collectively, the "RELEASED PARTIES") from and against any and all liability for any injuries, damages to persons (including death), damages to personal property or any loss whatsoever (collectively "LOSSES") causes directly or indirectly, in whole or in party, by the contestants' participation in the contest, including but not limited to Losses arising from: (a) the contestant's acceptance, use or misuse of any prize awarded on the contest; (b) any act or omission made by any Released Party; third party (including any other Contestants) or the Contestant himself/herself; (c) any latent or apparent defect or condition in any equipment used in the contest; (d) any previous medical condition of the Contestants; (e) the administration of any first aid, medical or emergency treatment or other services rendered to the Contestant; and/or (f) the consumption of food or drink by the contestant.
Marc's on the Grill, LLC is not responsible for lost, misplaced, misdirected, illegible or damaged entries or entries submitted after the contest deadline. Marc's on the Grill may at is sole discretion alter, amend, suspend or cancel this contest or amend Contest Conditions at any time.  Decisions of Marc's on the grill are final.  All entrants must meet and comply with all Contest Conditions.  Failure to do so will result in immediate disqualification and prize forfeit.
Facebook, YouTube, or any other social media platform are not responsible for this promotion and contest, in any shape or form.